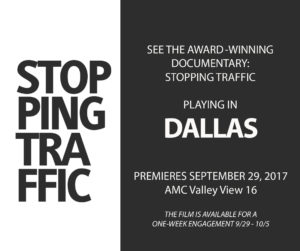 The premier in Hollywood went extremely well on Tuesday night, meet so many wonderful people with a passion to see this poison end. The movie will be screening all week in theaters around the USA.
I would like to personally invite you to join me at 7pm in Dallas for the film. I will be hosting a question and answer time after the movie and look forward to connect you with you over the topic and what you can do to help stop this in our city and state.
If you would like to attended a screening in another city, here is a link to the locations it is playing in.