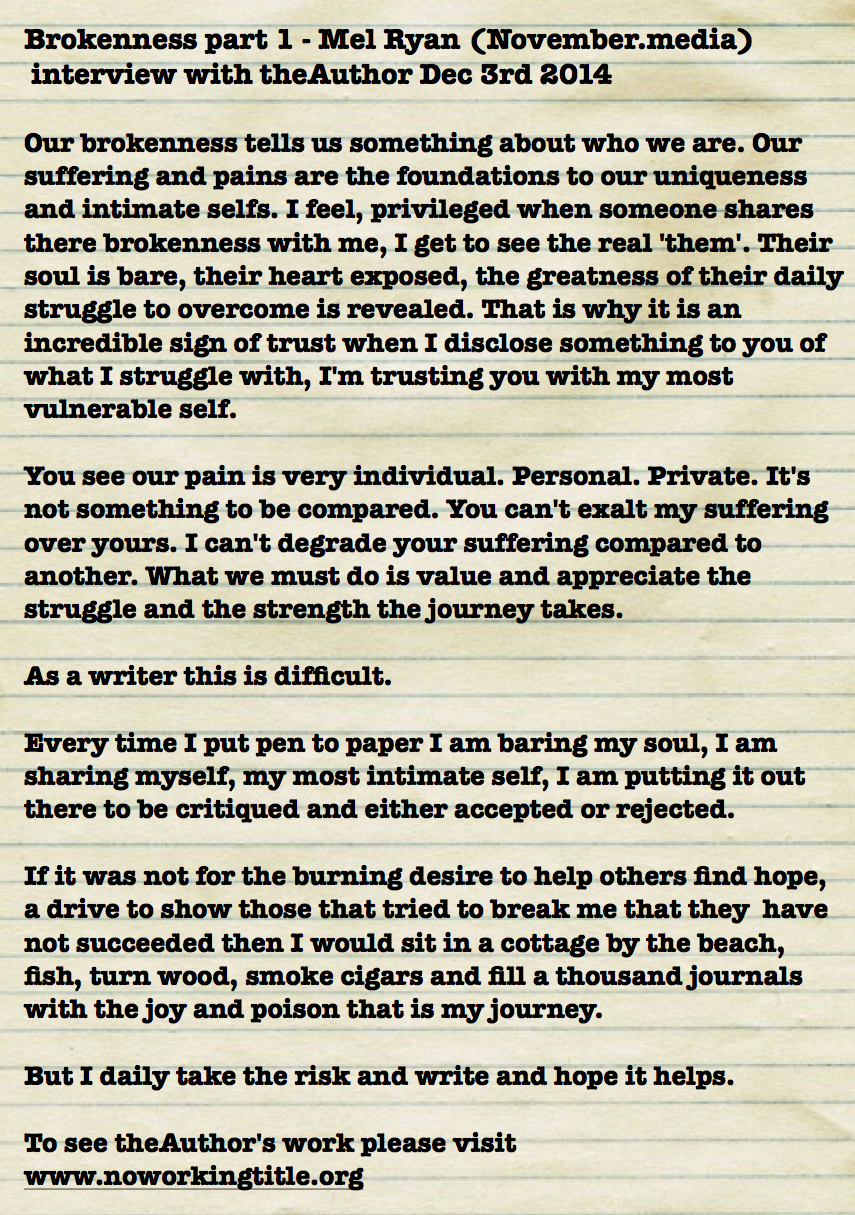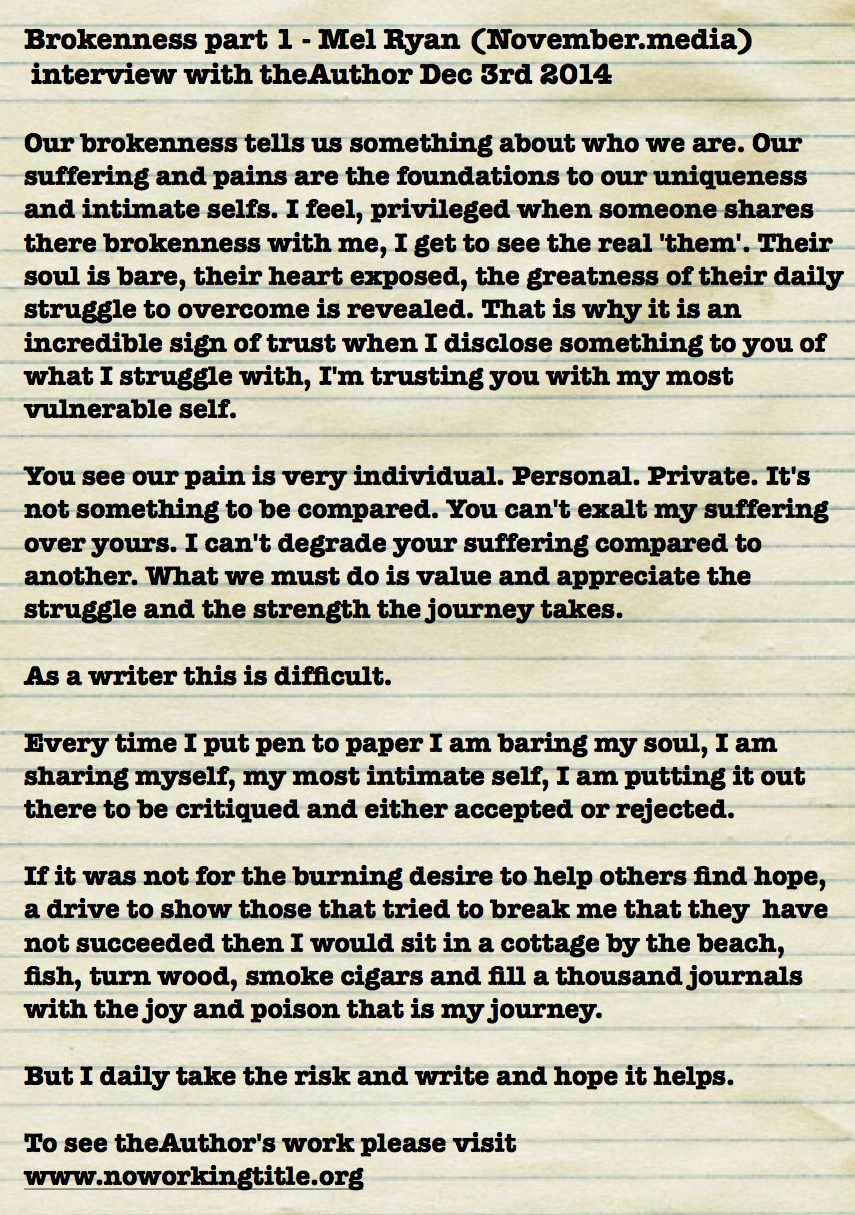 Brokenness An interview- part 1 with Mel Ryan (November.media)  interview with theAuthor (Dr John A. King).
Our brokenness tells us something about who we are. Our suffering and pains are the foundations to our uniqueness and intimate selfs. I feel, privileged when someone shares there brokenness with me, I get to see the real 'them'. Their soul is bare, their heart exposed, the greatness of their daily struggle to overcome is revealed. That is why it is an incredible sign of trust when I disclose something to you of what I struggle with, I'm trusting you with my most vulnerable self.
You see our pain is very individual. Personal. Private. It's not something to be compared. You can't exalt my suffering over yours. I can't degrade your suffering compared to another. What we must do is value and appreciate the struggle and the strength the journey takes.
As a writer this is difficult.
Every time I put pen to paper I am baring my soul, I am sharing myself, my most intimate self, I am putting it out there to be critiqued and either accepted or rejected.
If it was not for the burning desire to help others find hope, a drive to show those that tried to break me that they  have not succeeded then I would sit in a cottage by the beach, fish, turn wood, smoke cigars and fill a thousand journals with the joy and poison that is my journey.
But I daily take the risk and write and hope it helps.