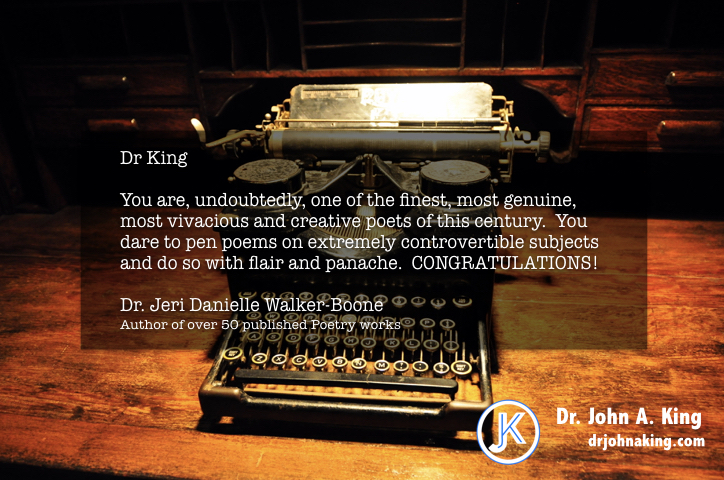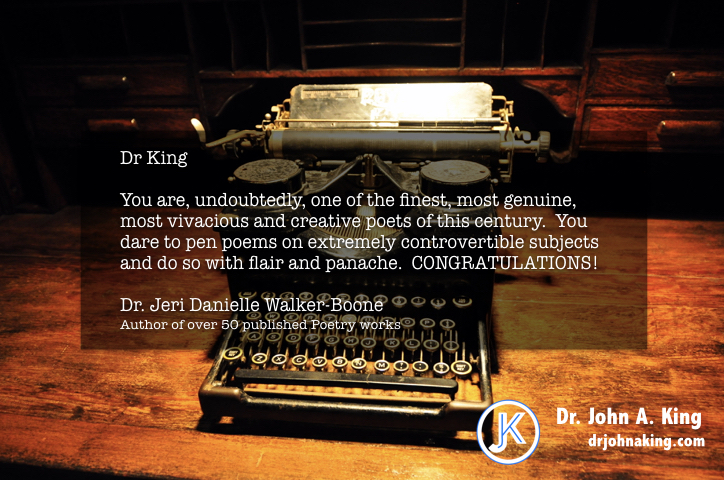 I received this email about a month ago and it is now framed and hanging on my wall. Getting feedback on your work is a wonderful thing for any writer or artist. Getting positive feedback from someone, in this case a known and published author and poet, is high praise indeed.
Dr King

You are, undoubtedly, one of the finest, most genuine, most vivacious and creative poets of this century.  You dare to pen poems on extremely controvertible subjects and do so with flair and panache.  CONGRATULATIONS!

Dr. Jeri Danielle Walker-Boone
Thank you Dr. Walker-Boone, your kind words were very encouraging.
If you would like to see more of my poetry or purchase the book No Working Title – all proceeds to battle sexual abuse and human trafficking, please visit the book store; http://drjohnaking.com/shop/