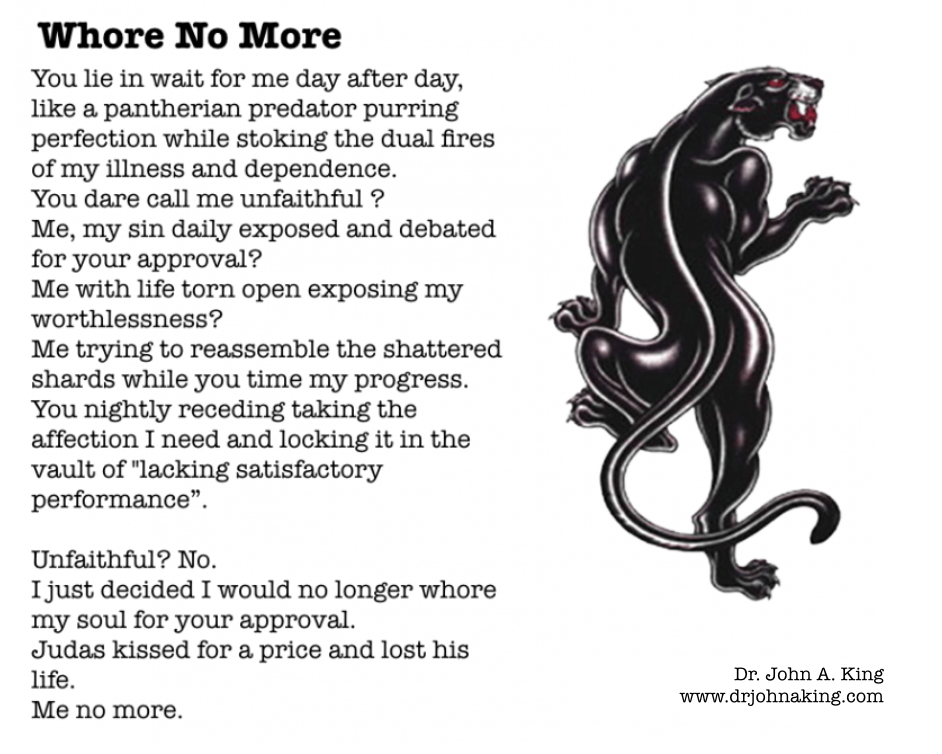 Whore No More
You lie in wait for me day after day, like a pantherian predator purring perfection while stoking the dual fires of my illness and dependence.

You dare call me unfaithful ?

Me, my sin daily displayed and debated for your approval?

Me with life torn open exposing my worthlessness?

Me trying to reassemble the shattered shards while you time my progress.

You nightly receding taking the affection I need and locking it in the vault of "lacking satisfactory performance".

Unfaithful? No.

I just decided I would no longer whore my soul for your approval.

Judas kissed for a price and lost his life.

Me no more.