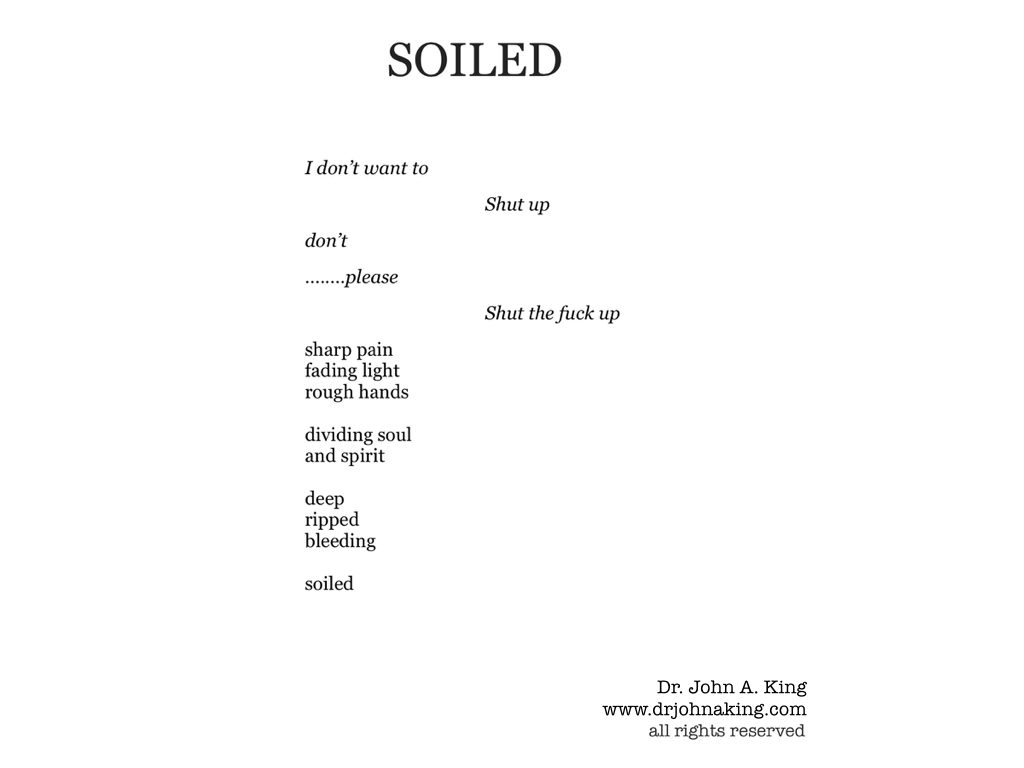 Soiled is how it feels…is how it felt.
I felt dirty when they did it to me.
I felt dirty for years afterwards.
I still feel dirty to this day.
It's a funny feeling. It feels like you have a smudge on your face, and everyone is looking at you and talking about it. It doesn't matter how hard you try and scrub it off, everyone can still see it. It is not like a birthmark or a scar. It is something dirty and unspeakable–something others seem embarrassed about. It is something you feel makes you a lesser man.
You simply feel…soiled.
by Dr John A. King
#drjohnaking