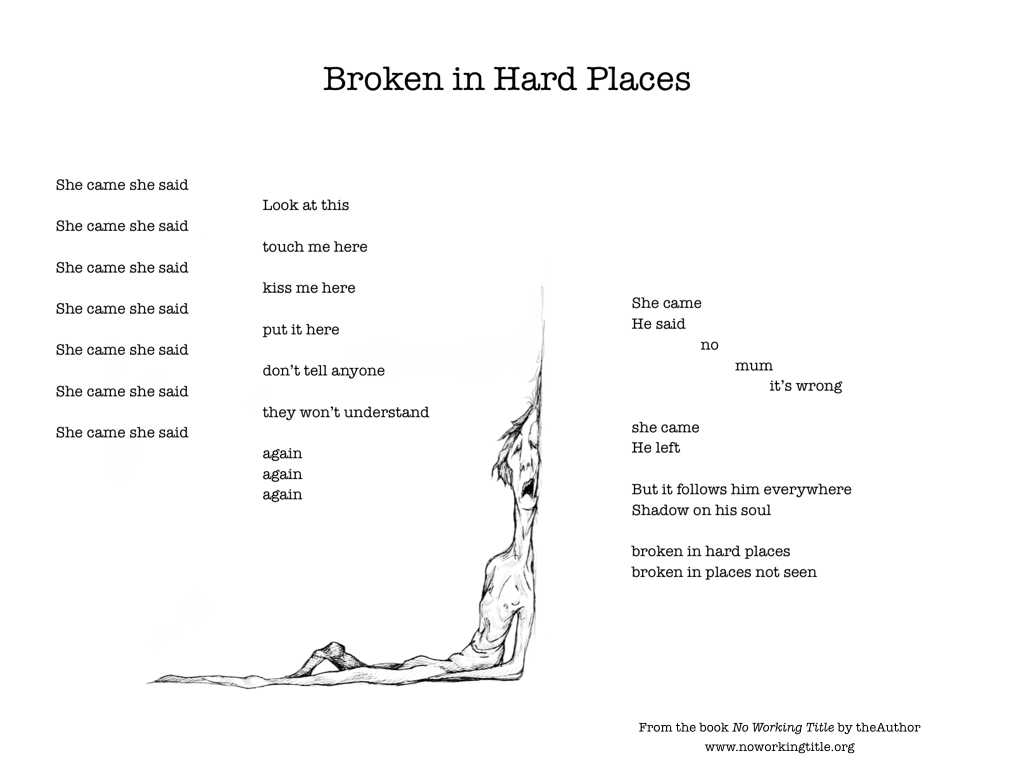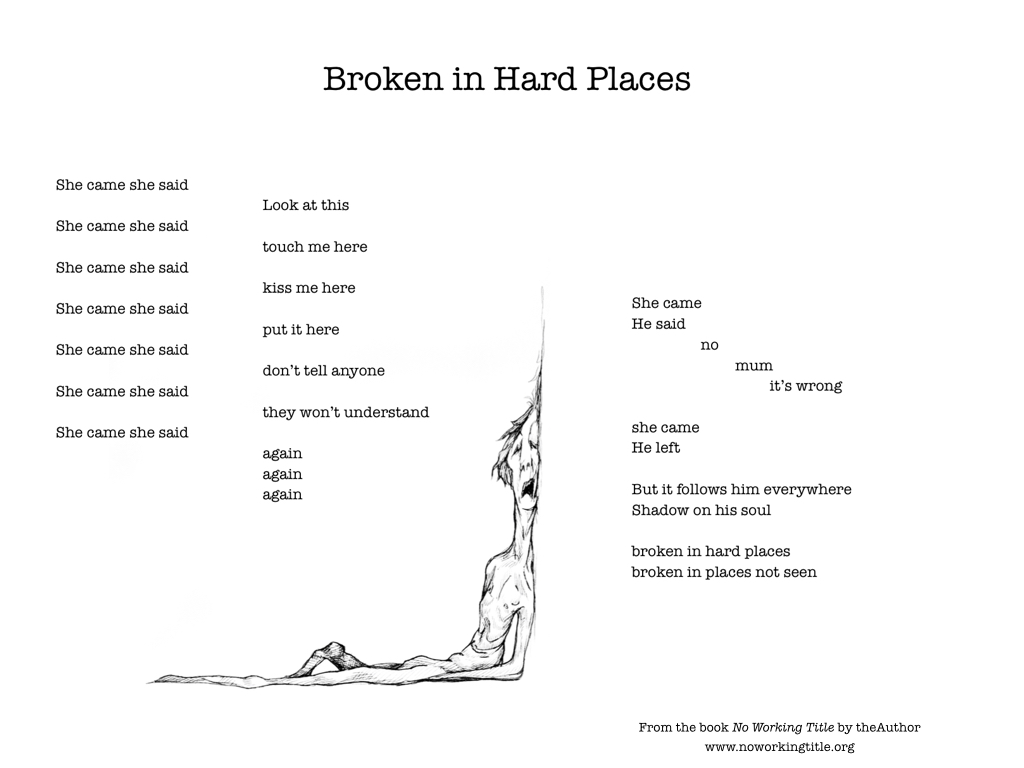 I wrote this piece, Broken in Hard Places, out of a sense of profound dismay. Sexual abuse breaks a man in places that cannot be easily identified or openly discussed.
The sexual abuse of men is not a topic that we as a society are comfortable to discuss. Over and over again, bias and stereotypes direct the conversation. Complicate the scenario further with the perpetrator being female, and on top of that, a care-giver, a family member, a mother–it is simply not something we are prepared to talk about honestly and openly.
This makes it all the more difficult to deal with. The smirks, the accusations of, "You're a liar," or, "That sort of thing just doesn't happen," drive the issue inward with disastrous results. The emotion, mental and physical damage caused by this level of abuse and betrayal can only be dealt with in an atmosphere of acceptance and non-judgment.
"Who would judge a man who has been abused?" you might ask. Almost universally, men who have been abused will tell you, "Everyone." That's why men don't talk about it. We live our lives broken in hard places, broken in places not seen.