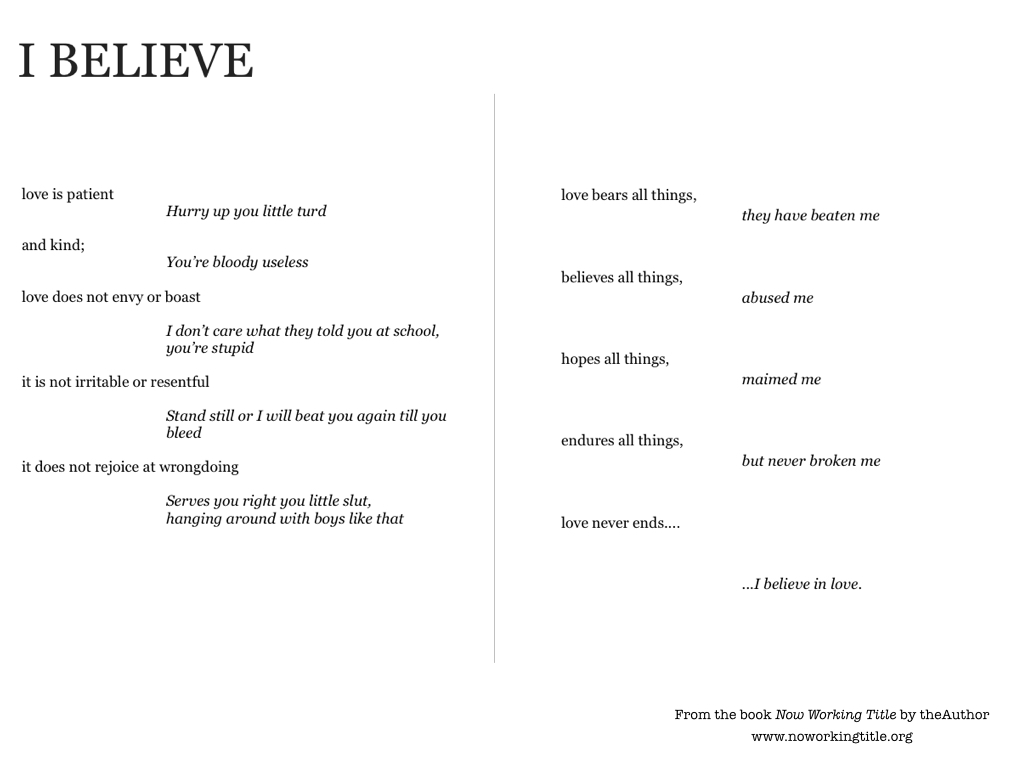 I believe in love.
I believe that the greatest thing a person who has suffered abuse can do for ourselves is never give up.
The greatest "revenge," or "pay back" we could ever have would be to live a happy, full, and fruitful life. A life of peace, a life of joy, a life of purpose, a life of contentment, that gives safety and security and nurturing to all those that we come into contact with.
You cannot do that if you see yourself as a victim–always trapped by the past.
Our past can either define us, confine us or refine us. Regardless of what they have done to us, they didn't win, because we are still standing. We are still breathing and we are still loving. I believe in love.