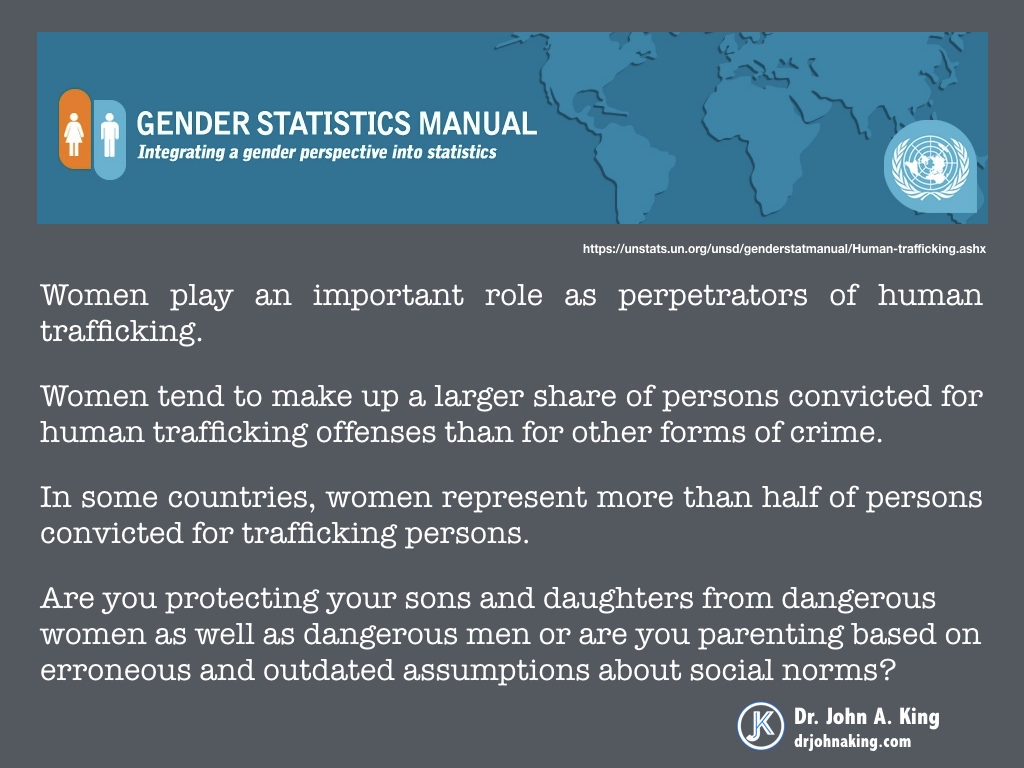 Women play an important role as perpetrators of human trafficking.

Women tend to make up a larger share of persons convicted for human trafficking offenses than for other forms of crime.

In some countries, women represent more than half of persons convicted for trafficking persons.
Are you protecting your sons and daughters from dangerous women as well as dangerous men or are you parenting based on erroneous and outdated assumptions about social norms?
#humanrights #notgenderrights