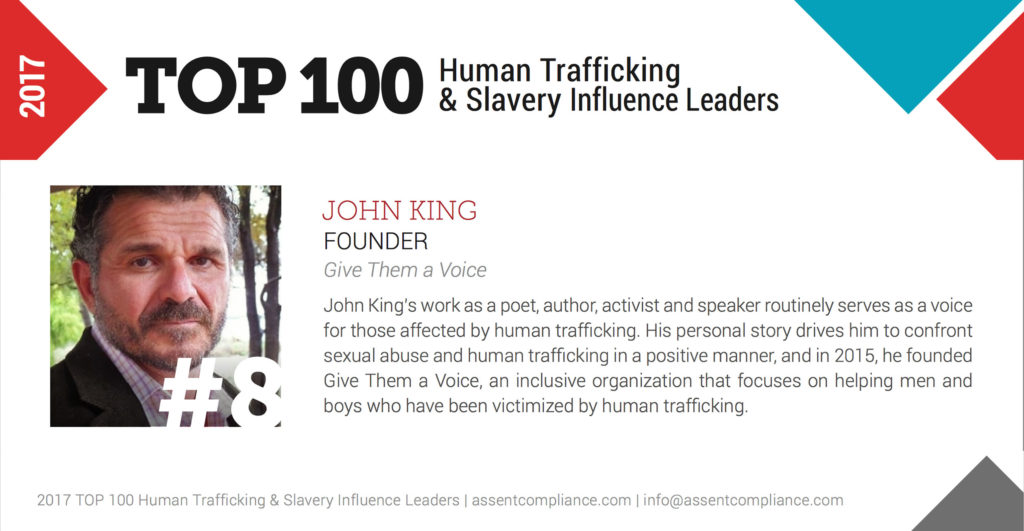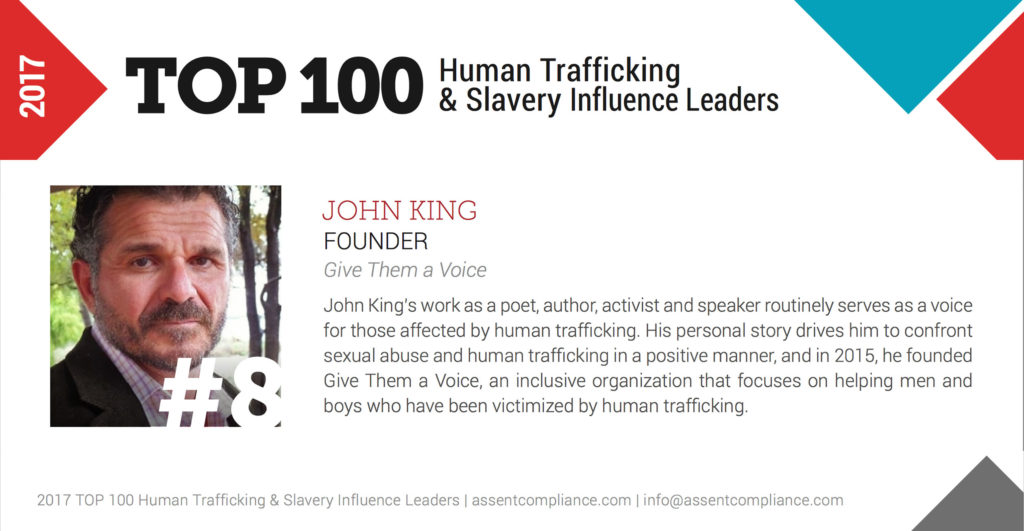 It was an honor and a privilege to be mentioned among the top 100 influence leaders worldwide for human trafficking and slavery, let alone to find out I was in the top 10.
Often I've been asked if anyone can really make a difference in this field. We started out to simply change the conversation about trafficking and sexual abuse to be inclusive of men and boys. Let me recap the last three years for you:
So all I can say, is that 3 years ago I HOPED we might make a difference, and now I believe I can say, we just might be on the right track. I will have MADE a difference when all are free everywhere.
CLICK HERE for the full list of Human Trafficking and Slavery Influence Leaders.