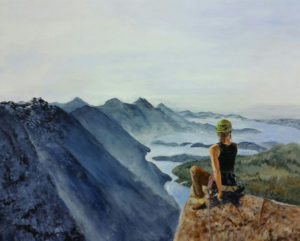 Jeannene is a young woman who has found her strength in the determination to persevere in the battle to wholeness. This is her story.
Could you tell me some basic info about what happened to you?
I had two experiences with sexual abuse during my childhood- both relatively close to each other. While both have impacted me, I focus on one much more than the other; so here's that story. My mother was always dating new guys when I was growing up- most of them losers and deadbeats. Mom made everyone happy when she found a really nice guy with a good job and nice house. My grandparents loved him and on the outside, everything looked perfect. When we moved into his house, he sexually abused me for almost 2 years. I was in 3rd grade when it started. Once my mom finally left him, she would still have me go visit him because he was "such a nice guy" and he would still try to abuse me then. When I go to tenth grade, I finally told my family what happened. We proceeded to have him arrested and I endured through the court trial. He received a sentence of over a hundred years in jail without the possibility of parole for what he did to me and another girl whom we found out about later.
The Aftermath
Little did I know, that seeing him arrested was really just the beginning of my struggles. Finally opening up about what happened caused me to have a mental break. I decided to be the put together one- the smart girl who never got rattled and suddenly everything made me angry. I became angry at the world and at the same time numb to everything. Getting close to people scared me, I couldn't have normal appropriate romantic relationships with boys my own age. Every time someone even tried to hold my hand, my whole body felt like static. I would go numb. I began intensive therapy for two years and even then I still had no idea how to process. In my early twenties, I finally put all this aside so I could heal. I stopped being a slave to my always present PTSD and anxiety disorders. I finally stopped hoping for death.
During the time period you were experiencing your struggle, what gave you hope?
One of my counselors said something that has always stuck with me. "One day you're going to look around and be so happy and life is going to be so beautiful- it's going to take work to get there but you'll never see it if you don't give yourself the opportunity to live to see it". That always stuck out to me. Here was this person who knew all the darkest things I experienced and knew all the horror of what was going on in my mind- and even she could say to me that one day the world will be beautiful again- but only if I allowed myself to experience it. And she was right. I wish I could tell her that now but she was right- the world is beautiful and wonderful and I am here to see it.
At the time you thought about committing suicide what gave you the strength to resist?
I always had this overwhelming urge not to let my abuser take my life from me. He had manipulated me so much for so long and everything he did to me affected me so much, I didn't want to give my life too. I couldn't change the past, but I had the future and I determined to create the best life for myself. A life full of love and beauty and not the darkness and horror that he presented. And happiness, I wanted to be genuinely happy. So happy that I could laugh freely- I never laughed much as a kid, not truly laugh. I was a stone. Neither overly happy or sad- and never angry. I always worried that if I let myself be sad or mad even a little bit, that I would fall into a deep hole and never come back. Sadness filled my life. I had too much to be angry about. From being sexually abused, to being abandoned by both my parents, to having a mother who did drugs and missed my birthday once because she got arrested. My life was a real-life episode of Law and Order: SVU and I knew that I had to change it- I was determined, so I did. I got away from my toxic family. I found education, I found happiness, and I found a passion for life and I love more deeply than I ever knew was possible.
If anyone ever used a word or description for your inner strength what was it?
Determined.  I feel like I have always had a deep determination to work towards whatever it is I want. It doesn't matter if it's school, an activity, or a goal for my life. I have always had a deep intensity about who I am and what I want. My determination helped me find my voice and helped me find what was important for me.
Describe your personal strengths
Passion- I hold a deep passion for life. For happiness and for love.
Intentional- I am always intentional with my speech, with my thoughts, and with my actions.
Congruence- I believe strongly in being the same person in all settings. For a long time, I forced myself to hide. I felt shame about being sexually abused and coming from a tough home life, however, I learned the strength in being truthful and honest with my experiences and the strength that it gave me and others when I did that.
What gives you joy for your future?
One day I will have experienced more of my life happy, loved, and thriving than I have in suffering and surviving. I also realize that I have found my happiness, I have found a man who is everything I have ever looked for in a partner. And my counselor was right- I often times look up and look at our life together and think, "she was right, this is the happiness that was waiting for me. I am so glad I lived to see this".
Why would you like your story told?
I would like my story told because for a long time shame and fear convinced me that my story was my fault. It would make my family look bad. I wanted to protect my mom. I also know that there are strength and healing in finally saying it out loud. The amount of healing I've been able to do since I really made myself experience all the feelings and really deal with them has been incredible.
I also want people to know that yes, that beautiful life is possible. A life where you find someone who loves you and all the little, broken cracks become less broken.The possibility of loving another person exists even though you have been manipulated and betrayed. You just have to let yourself live to see it.
How you can be involved.
Let me tell your story. Contact me at studio@kateshafferfineart.com  I will send you the questions I sent to Jeannene so I can tell your story from a place of hope and healing. Please comment below to encourage Jeannene in her pursuit of a life of joy. The battle may be hard, but it is worth winning. Let us encourage one another to a life of beauty and wholeness.
The Metaphors
Determination
The first thing was that she used the word determination as an attribute that helped her in her recovery. While I was thinking about that word, the image of the "little ant" came to mind. You remember the song… "Just what makes that little old ant, think he can move a rubber tree plant? Everyone knows an ant can't move a rubber tree plant. But he's got High Hopes…"
I know the song doesn't mention determination. When I hear it I imagine that ant, grabbing the plant and plowing through until it was where he wanted it. That brought to mind rock climbing and that was when I had my "ah-ha" moment.  I knew that was perfect imagery to show determination.
The Promise
Jeannene's therapist was the next imagery trigger for the painting. She said, "One day you're going to look around and be so happy and life is going to be so beautiful- it's going to take work to get there but you'll never see it if you don't give yourself the opportunity to live to see it".  To go along with the rock climbing imagery, I needed some kind of "rocks". It had to be mountains. The series of mountains expressed the many obstacles that have to be overcome in the recovery process when one goes through a trauma.
The Mountain
This mountain range shows those obstacles we see clearly and also those that are farther away. When recovering from a trauma, there are many ups and downs, however, we need to be determined. It takes that to fight through those downs. We fight until, like the rock climber in the painting, we can see far enough ahead to see that it is a beautiful landscape.
The Beautiful Life
The last imagery in the painting is the hazy distant landscape. This is a metaphor for the future. We don't always see what is there, but from the top of the mountain, we can see that whatever the future brings, it is a beautiful landscape and well worth the climb.
How to Get Involved
Have you fought hard and achieved a level of recovery so you can begin to see your Beautiful Life? I want to tell your story. Contact me at studio@kateshafferfineart.com  You can also get involved in helping rescue someone or help in their rehabilitation. Contact Give Them A Voice Foundation at http://www.givethemavoice.foundation/